Are you working too hard for the results you're not achieving?
Are you working like crazy, finding you really have no time to yourself?
Are your family and friends having to take a back seat to your work right now?
Are you finding it hard to decide on your priorities at work and in business?
Are you thoroughly sick and tired of juggling competing demands on your time?
Are you getting demoralised with working so crushingly hard yet getting only slow progress in your business?
In short ..
Are you becoming a Busy Fool?
Then ..
Focus on Your Success
Workshop leader Andrew Horder, better known as TheBusyFool, has been through all those feelings, and loads more besides. And then he focused on one thing – helping entrepreneurs to focus. Focus on what they do best, focus on doing what they love and excel at, focus on their success.
Through TheBusyFool.com, Andrew has created a complete set of tools and resources to help entrepreneurs to really get focused on the things that will answer the two Big Business Questions:
How much do I want to do this?
Will I make any money at it?
Focus on Your Success is the practical distillation of all the fascinating know-how and experience Andrew has gained since leaving corporate life eight years ago, that he now uses to help inspired entrepreneurs answer those challenging questions for themselves.
In this stimulating and inspiring workshop you will learn:
Your individual purpose, vision and mission
What you were put on the planet to do
Your unique knowledge, skills and talents
What you are the absolute best at, and why people will pay for it
Your personal interest, excitement and joy
What sends you to work with a song in your heart
After this thought-provoking day you will be more effective in everything you do, achieving more with ease and grace and a new focus on your personal and business goals with massively superior clarity, confidence and passion.
Special Live Bonuses:
45min Focus Strategy call with Andrew included (first 2 only)
Your personal

unlocked

version of the Time Allocator spreadsheet

Signed

printed copy of The Busy Fool's A to Z of Loving Work
(only available at events)
Opportunity Matrix™ worksheet to help find and keep your focus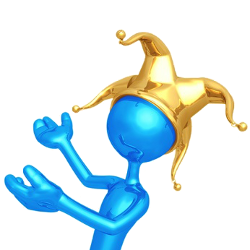 So if you're ready to stop being a busy fool, cut through the crap that's holding you back, and start to really make progress with your business – the one you started to create fulfillment in your work, your life and your lifestyle, then register now!
Next Available Date: September 24th 2013, Surrey

The Focus on Success workshop is now only run for small groups (max 6) at my office in Surrey (5 minutes from Gatwick Airport, just off the M23, regular trains from London) – for now, just know that by the end of the day, you'll have decided exactly what to focus on to get you exactly where you want to go.  And here's my commitment to you – if you book, I'll run the workshop whatever the numbers.
[fancy_box]Or if you would like me to run a workshop somewhere else, all you have to do is get at least 4 participants together and provide a venue – and you get the workshop for free.  Sound fair?
Fill in your details here to find out more about bespoke and in-house workshops[/fancy_box]